Watch the Future of Channel panel discussion chaired by Canalys Chief Analyst Jay McBain. Jay is one of the most visible and respected thought leaders in the global Channel, he will be joined by a panel of VP level Channel Leaders.
A forward-thinking webinar where we discuss the big topics that will affect the Channel in the next 3-5 years.
Panel:
Barb Huelskamp | Senior VP, Global Partners & Alliances at Alteryx
Chris Samila | VP of Partnerships at Crossbeam
Tom Perry | CEO at Sherpa
About Jay McBain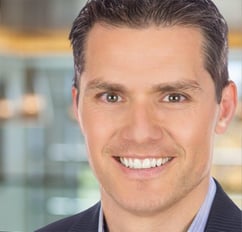 Jay McBain is one of the most visible and respected thought leaders in the global channel. Named 2021 Channel Influencer of the Year by Channel Partners Magazine, Top 40 Under Forty by the Business Review, as well as numerous channel magazines top influencer lists, he is often sought out for industry guidance and future trends. He has spent his 28-year career in various executive channel sales, marketing, and strategy roles within IBM, Lenovo, Autotask, ChannelEyes, and Forrester. Jay is Chief Analyst at Canalys - the world's leading research firm with a distinct focus on channels, partnerships, alliances, and ecosystems.
About Barb Huelskamp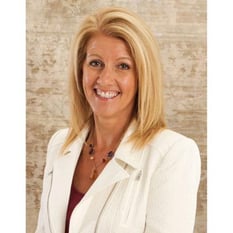 Barb Huelskamp, Senior Vice President, Global Partners & Alliances, is responsible for the partner strategy and program optimizing joint customer outcomes and mutual growth for our channel partners at Alteryx. She has over 25 years of experience in channel and sales leadership with a track record of delivering revenue growth with sustainable outcomes in technology, cloud, and software markets.
About Chris Samila
Chris Samila is an enthusiastic evangelist for the partnership profession. He has a diverse background in partnerships through his experience building and executing partnership programs at Solarcity, Optimizely, and FullStory. He is currently the VP of Partnerships with the partner ecosystem platform, Crossbeam, which is one of the fastest growing software solutions for the partner industry. He is also the Founder of Partnership Leaders, a leading industry community of 900+ partnership professionals from top technology and service companies to network, learn, and build powerful new relationships.
About Tom Perry
​​CEO & Founder of Sherpa, Tom Perry is a B2B Channel marketing professional who has spent the past 20 years working with some of the world's fastest growing technology companies. Under Tom's leadership Sherpa has become one of the world's foremost channel agencies over the past 9 years, specialising in the partner, channels and alliances space. He has built Sherpa into an agency adept at translating Channel strategy into meaningful tactical activities.
Sherpa has also created the Sherpa PX Platform (Partner Experience) , a specialist solution for technology companies wanting to drive more revenue from partners. Tom is an expert at channel strategy, agency operations and driving demand for technology as well as scaling businesses. He has worked with vendors, distributors & resellers alike to drive growth across multiple regions, partner communities and marketplaces.