The Future of Channel
Overview
Duration: 1 hour
Webinar with live Q & A.
Summary
A panel of leading Vendors discussing the latest changes to their Partner Programs.
What is it?
Europe's largest Channel webinar event. In its third year, it's not to be missed. With a stellar panel of Partnership leaders and the chance to question the panel during the event.
Who should attend?
Partnership professionals from any Vendor, GSI, TSD or VAR trying to understand the 'how' and 'why' their Channel Partner program must change to achieve success.
Who is speaking?
Jay McBain, Canalys will host this event.
Panel:
David La Rose, IBM
Samara Halterman, Pure Storage
Tina O'Dell, Juniper Networks
Tom Perry, Sherpa
What is the agenda?
We will discuss using Partner Data assessments and AI and how this should shape your Partner Program for best ROI.
Speaker profiles
Jay McBain, Canalys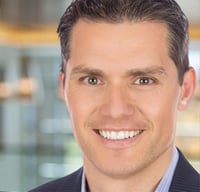 Jay McBain is one of the most visible and respected thought leaders in the global channel. Named 2021 Channel Influencer of the Year by Channel Partners Magazine, Top 40 Under Forty by the Business Review, as well as numerous channel magazines top influencer lists, he is often sought out for industry guidance and future trends. He has spent his 28-year career in various executive channel sales, marketing, and strategy roles within IBM, Lenovo, Autotask, ChannelEyes, and Forrester. Jay is Chief Analyst at Canalys - the world's leading research firm with a distinct focus on channels, partnerships, alliances, and ecosystems.
David La Rose, IBM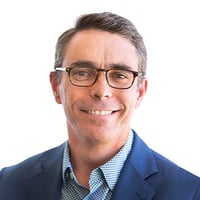 As General Manager, IBM Ecosystem Sell, David leads the organization's worldwide channel sales business. He engages with more than 45,000 Ecosystem Partners around emerging opportunities in the channel through cloud, analytics, mobile, security, AI and modern infrastructure.
Prior to this position David was Managing Director, IBM Australia and New Zealand where he was responsible for the vision and overall IBM performance of the business and returned it to growth.
He is a global executive with extensive leadership experience working in Japan, China, Singapore and Europe spanning sales and general management in the highly competitive ICT industry.
Throughout his career at IBM he has held a series of progressive leadership roles in sales, channel management, and brand management across global regions spanning 170 countries. Along with increasing P&L responsibility, he has led thousands of cross-functional employees across sales, finance, marketing, communications, HR, and support functions.
David has extensive experience in resolving complex business issues, identifying growth opportunities and a passion for driving the business performance with a strong focus on culture and workforce engagement.
Samara Halterman, Pure Storage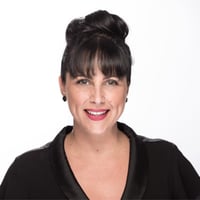 Samara Halterman has been described as a passionate marketing executive, with nearly 20 years of expertise and experience in the IT industry. She's a strategic marketer, brand steward and proven creative thinker with a broad and comprehensive set of marketing skills and leadership experience. Samara joined Pure Storage as Global Head of their Partner & Alliance Marketing team after spending many years building and developing a highly successful marketing and alliances organization with a channel partner. In her role at Pure, Samara is responsible for leading the global channel for all routes to market and technology alliances. This includes marketing strategy and execution, spanning the "to/with/thru" global marketing campaigns and programs to maximize the positive outcomes for Pure's partners and customers.

A data driven marketer who asks "How can we make it happen?" when faced with a challenge or to overcome an obstacle to support a partner's sales efforts, she pushes boundaries and welcomes opportunities to think creatively when developing new programs and campaigns.

Samara is a proud native of California and loves everything about the Golden State, from the beautiful views of the Pacific Ocean to the snow capped mountains in Tahoe. She holds a bachelor's degree from California State University Monterey Bay, along with credentials in strategic communications from Columbian College of Arts and Sciences at The George Washington University.
Tina O'Dell, Juniper Networks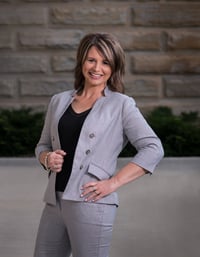 Bringing 20 years of experience in the Tech and Healthcare industries, Tina has built sustainable transformational improvements across organizations in a variety of key functions. Her depth of experience scales across sales, marketing, new product launch, channel relationships and customer services. Currently as a thought leader, she is responsible for developing a robust understanding of customers and the strategies and objectives of Juniper's direct and partner sales teams. This results in identifying new opportunities which provide tremendous benefits to Juniper and our customers. With passion and persistence Tina engages with internal stakeholders to create and execute the marketing/demand generation strategy in key vertical markets, both direct and through Juniper Partners.
Her people skills and knowledge of dollars and cents are validated from her BSBA from Ohio Northern University in Finance and Management. She possesses mad carpool skills, makes time to volunteer for women's, children's and leadership non-profits all while dancing to the rhythm of life with her husband and three children in Findlay, Ohio.
Tom Perry, Sherpa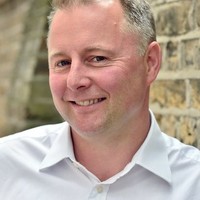 ​​CEO & Founder of Sherpa, Tom Perry is a B2B Channel marketing professional who has spent the past 20 years working with some of the world's fastest growing technology companies. Under Tom's leadership Sherpa has become one of the world's foremost channel agencies over the past 9 years, specialising in the partner, channels and alliances space. He has built Sherpa into an agency adept at translating Channel strategy into meaningful tactical activities.
Sherpa has also created the Sherpa PX Platform (Partner Experience) , a specialist solution for technology companies wanting to drive more revenue from partners. Tom is an expert at channel strategy, agency operations and driving demand for technology as well as scaling businesses. He has worked with vendors, distributors & resellers alike to drive growth across multiple regions, partner communities and marketplaces.
Free insights report when you register
By registering today for the Future of Channel webinar we will automatically send you our insights report when it is released.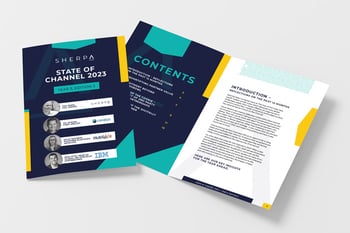 Featuring