Replay our annual State of Channel panel discussion chaired by Canalys' Chief Analyst Jay McBain. Jay is one of the most visible and respected thought leaders in the global Channel, he was joined by a panel of VP level Channel Leaders including Kelly Sarabyn, Platform Ecosystem Advocate at HubSpot, Nick Otto, Head of Global IBM Strategic Partnerships and Tom Perry, CEO, Sherpa.
Host: Jay McBain
Jay McBain is one of the most visible and respected thought leaders in the global Channel. Named 2021 Channel Influencer of the Year by Channel Partners Magazine, Top 40 Under Forty by the Business Review, as well as numerous channel magazines top influencer lists, he is often sought out for industry guidance and future trends. He has spent his 28-year career in various executive channel sales, marketing, and strategy roles within IBM, Lenovo, Autotask, ChannelEyes, and Forrester. Jay is Chief Analyst at Canalys - the world's leading research firm with a distinct focus on Channels, partnerships, alliances, and ecosystems.
Panel
Kelly Sarabyn, Platform Ecosystem Advocate at Hubspot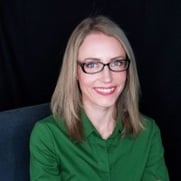 Kelly Sarabyn is the Platform Ecosystem Advocate at HubSpot, where she leads tech partner enablement and advocacy. Previously, she was the head of marketing at Pandium, an embedded iPaaS, and a partner at Woden, a branding agency that crafted core positioning for companies such as Redis Labs, EchoNous, Chargebee, and stensul.
Nick Otto, Head of Global Strategic Partnerships at IBM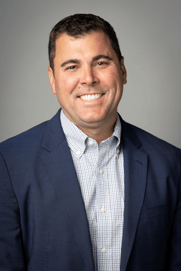 General Manager at IBM with over 15 years of cross industry experience helping clients on their transformation journeys. Nick's passion is grounded in partnering with customers to understand and align corporate strategy imperatives to technology transformations. His experience with IBM Consulting as well as internal IBM Corporate Strategy spans multiple functional areas including product, ecosystem, finance, sales, talent, and operations.

Currently, Nick is the Head of Global Strategic Partnerships. In this role, he is responsible for leading the largest and most strategic relationships in the IBM Ecosystem. This responsibility spans across all IBM BUs and includes all ecosystem motions including Sell, Build and Service in IBM's $1B+ partners.

Previously, he was a Partner in IBM Consulting focused on Data & AI and prior to that a leader in IBM's Corporate Strategy and Chief Analytics Office driving IBM's internal transformation with a priority focus on IBM sales execution.

Nick is a graduate of Georgia Tech (Electrical Engineering) and holds a Masters in Business Administration from the Kellogg School of Management at Northwestern University.
Tom Perry, CEO - Sherpa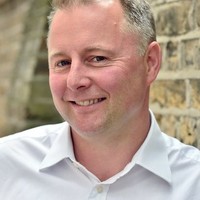 CEO & Founder of Sherpa, Tom Perry is a B2B Channel marketing professional who has spent the past 20 years working with some of the world's fastest growing technology companies. Tom is a Partner Ecosystems pioneer, working with tech Vendors on their ecosystems strategies, channel tech and management of global partner programs. Under Tom's leadership Sherpa has become one of the world's foremost channel agencies over the past 9 years, specialising in the partner, channels and alliances space. Tom is an expert at channel strategy, agency operations and driving demand for technology as well as scaling businesses.