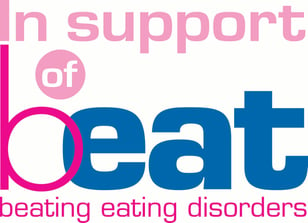 Donate by text: Text 'EDAW16 £3' to 70070 to support Beat
Here at Sherpa HQ we're passionate about giving back, and a cause that's close to our hearts is the Beat campaign. We have partnered with Beat for some time now and we're really looking forward to this year's silly sock day. Here's a bit about Beat and what they do:
Beat is the UK's leading charity supporting anyone affected by eating disorders or difficulties with food, weight and shape. Beat provide information and support through Helplines which people can call, text or email; online support including information, message boards and online support groups; and Helpfinder, an online directory of support services. They also run specific projects. The Emotional Overeating project includes support groups for people who binge eat, compulsively overeat, feel they have emotional eating issues and are overweight or obese or struggling with their weight.

They also provide expert Training and conferences, resources and consultancy to health and social care professionals and schools. Beat support and encourage research into eating disorders and challenge stereotypes and stigma, increase understanding and campaign for better services and access to treatment. Helping them to raise awareness are Young Ambassadors; young people aged 14-25 with personal experience of an eating disorder. Fully trained and supported by Beat they inspire others with the message that recovery is possible.
So in true Sherpa style we put our best foot forward and came up with some wacky footwear to show some support.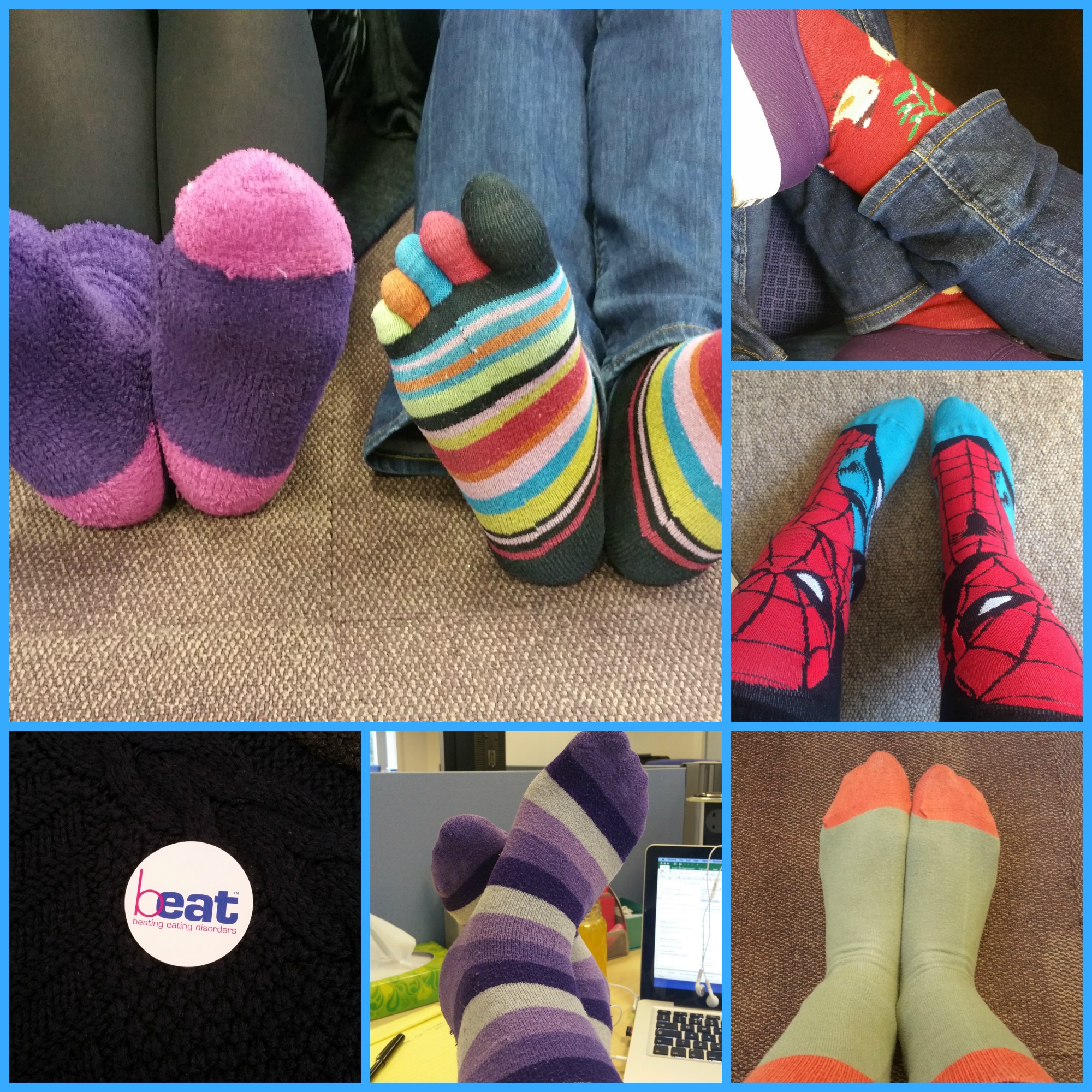 Don't Forget to donate and help Beat keep supporting those dealing with eating disorders.
Or Donate by text: Text 'EDAW16 £3' to 70070 to support Beat