We are Driven
Here at Sherpa, we are driven, but what does this mean?
We have huge ambition and a clear vision to get us there.
We use our expertise to help redefine our industry, deliver value to clients and shape the future of Channel.
We strive for excellence and will evolve until we achieve it.
As the Sherpa team, we came up with this value because we believe that excellence is achieved through drive. We consider it to be a good mix of consistency, striving for the best, passion, and having goals to exceed expectations, both as individuals and as an organisation.
We consider drive in the most positive sense of the word, in which innovation is encouraged, creativity is pushed, learning is supported and mistakes are learned from. These are traits we share and action daily to contribute to our vision of being the world's leading Channel agency.
Our motivations are…
To continue to be widely recognised as the best Channel agency in the world with an enviable client list and a great team in our space, delivering great client support and we are driven to ensure that this remains.
To create an environment where our people can thrive, and remain a great place to work for those with channel and agency experience.
To be not only reliable to our clients but to our planet as well by minimising our impact on the environment, contributing to our local and wider communities, and providing charitable assistance to better humanity as our company grows.
To ensure that we stay driven at Sherpa; we have a strong focus on development and providing the tools needed to excel.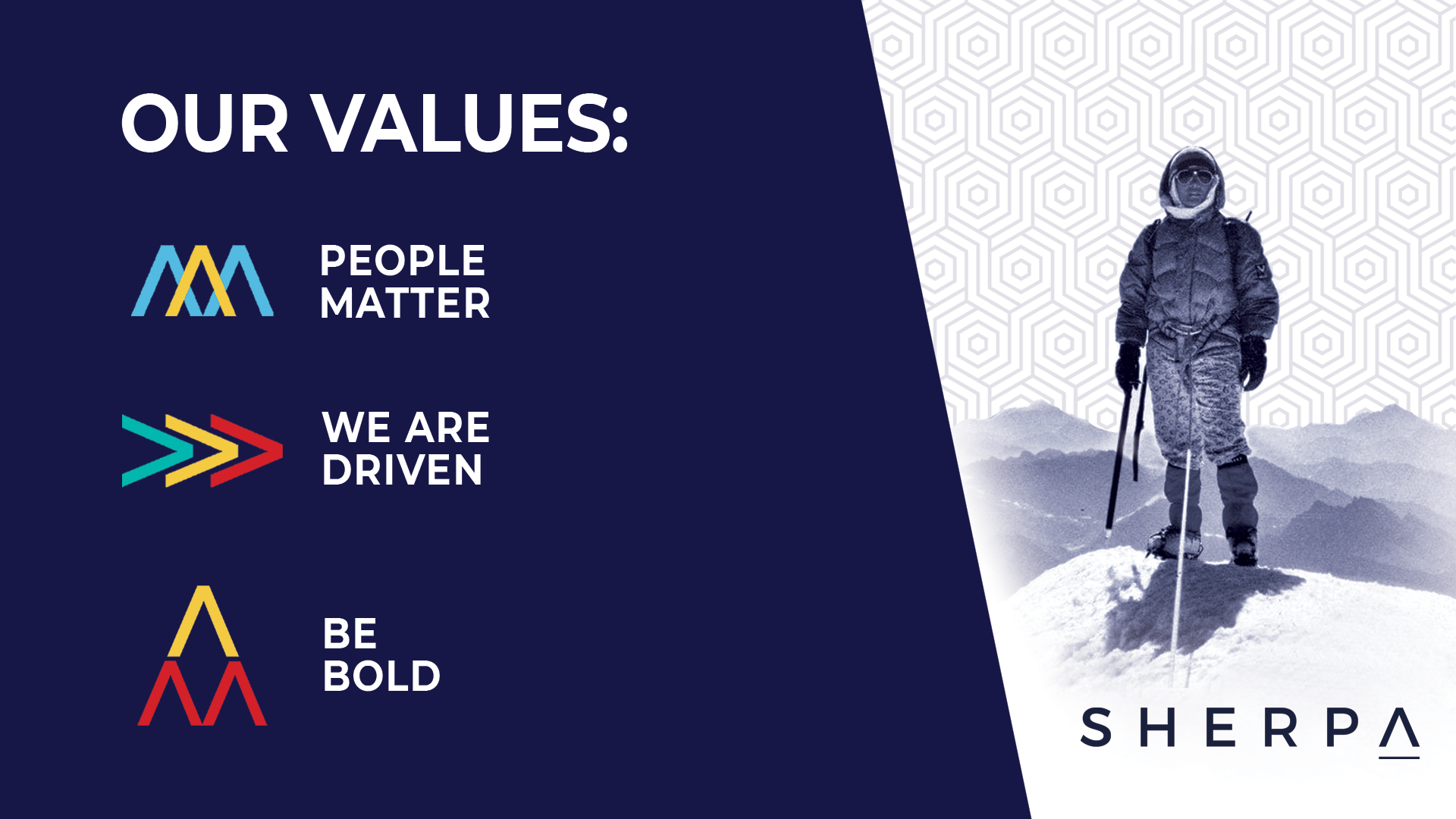 ---
To find out more about Sherpa, please get in touch on +44 1234 964000 or drop us a line at letschat@sherpamarketing.co.uk.