This International Women's Day theme is Equity. Here at Sherpa our team is 75% women, but we know that this fact alone doesn't mean we can rest on our laurels. So, in the last 6 months we have been embracing Equity in a number of ways as a business.

A small but significant change we have implemented is renaming our Equality, diversity and inclusion group to Equity, diversity and inclusion (E,D&I). This group meets on a monthly basis to help shape the agency's processes and policies and provides an opportunity for employees to influence Sherpa's E,D&I efforts. In our recruitment process we have removed barriers so we don't ask for things that aren't necessary for a person to do the job, i.e. we don't ask for degrees. We are also open in all of our roles to having conversations around flexibility and flexible working. In our employee value proposition we have created a flexible framework where our employees can choose their working hours to suit both their needs and those of our customers.
Why do we care about equity?
We care because we understand that everyone has a role to play, however small in the bigger global picture. We took a look at the UN Gender Snapshot report 2022. It includes stats such as: 'Women hold only 2 in every 10 science, engineering and information and communication technology jobs globally.' 'School and day-care closures in 2020 led to an estimated 512 billion additional hours of unpaid childcare globally for women.' The report goes on to state that globally, at the current rate of progress, it may take another 286 years to remove discriminatory laws and close prevailing gaps in legal protections for women and girls. Everyone has their part to play in levelling the playing field.
Of course, we also understand there are benefits to us as a business too, companies with inclusive (and equitable) cultures have 22% lower turnover rates. People who work in an equitable, inclusive, and productive environment are typically more engaged and tend to stay with their organisation for longer.
How do the Sherpa team feel about equity?
We spoke to Sherpa's Director Pascale Smith to find out more about how she felt Sherpa embraced Equity.
How does Sherpa solve problems around equity?
"We measure success based on people's performance in their roles, and give them the tools they need to be able to deliver their roles well. However that looks for them - for us it's about people. One of our core values is People Matter and as a team we strongly believe in supporting each other as individuals. As an employer Sherpa supports its people by providing them with what they need to do their job - whether it's a training budget or distraction-free place to work. We also believe in the ability to bring ideas to the table and have a voice and feel valued. We have an open door policy and everyone is encouraged to share ideas and opinions about any aspect of improvement for the business. "
How does Sherpa elevate women in the workplace and celebrate their achievements?
"At Sherpa, gender is not a barrier to success. As a member of the senior management team I have never felt that this is questioned. At Sherpa we celebrate our individual achievements and successes. We recognise great work and those that demonstrate our core values. "
How does Sherpa look to the future?
"We realise that gender, and all forms of diversity is a complex area, and we always need to understand what we are doing well and what we can improve upon. We have recently completed the Powered by Diversity survey to enable us to understand where our opportunities for improvement are and use this information to inform our E,D & I activity."
As we celebrate International Women's Day and recognise its global importance we also consider how much work there still is to be done in the wider technology sector. For women in tech it's a difficult time, with Research showing that women and people of colour have been adversely affected by recent tech lay-offs. The Bill and Melinda Gates Foundation 2022 Goalkeepers Report projects that it will take almost 90 more years to achieve gender equality on the global scale. It feels like a step backwards. At Sherpa we won't accept this - we will continue to recognise the skills and experience of the women within our team, and strive to offer them opportunities, training and rewarding well-paid careers. We also strive to deepen our understanding of issues of equity, diversity and inclusion and ensure that we #EmbraceEquity
Sherpa values: Be Bold. People Matter. We are driven.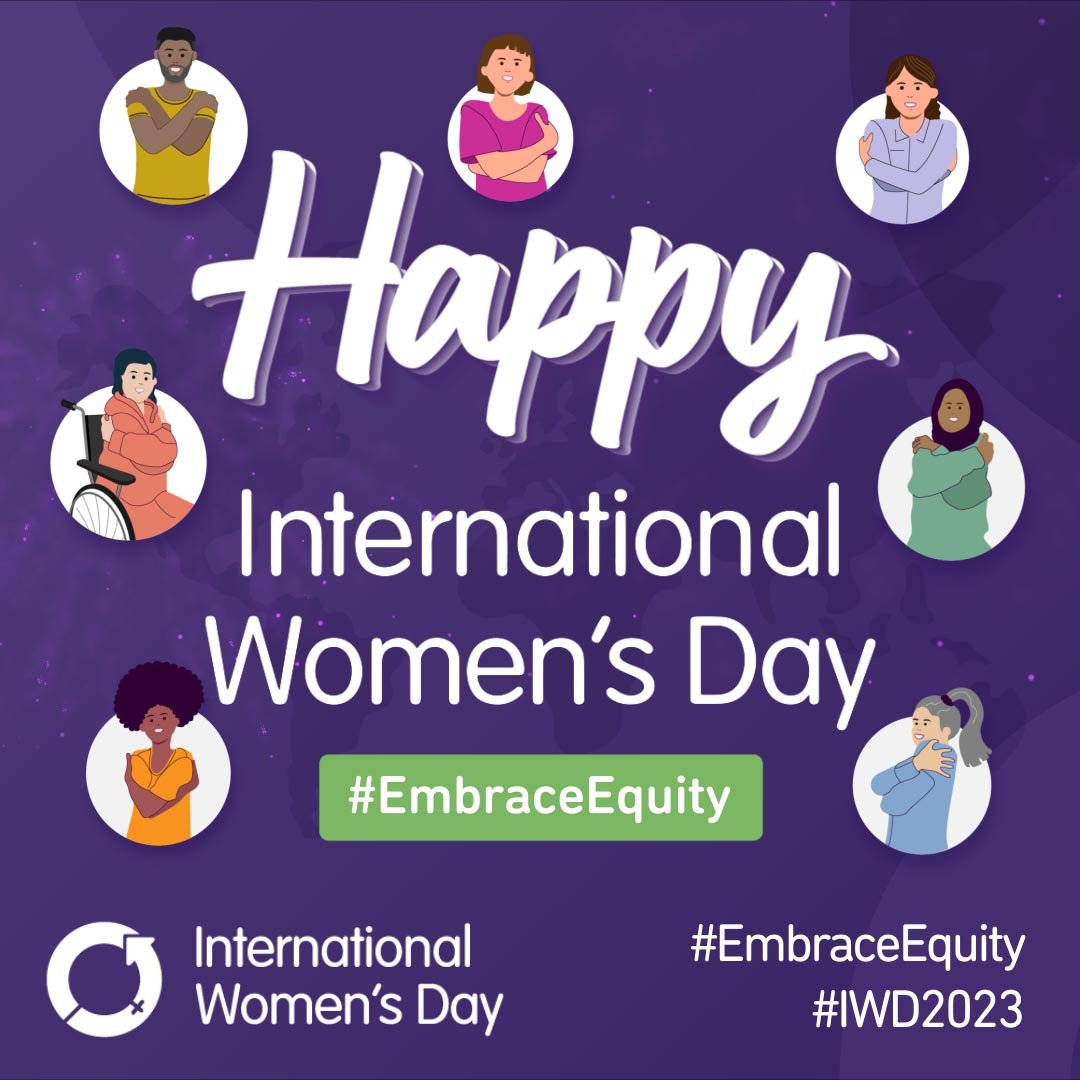 ---
To find out more about Sherpa, please get in touch on +44 1234 964000 or drop us a line at letschat@sherpamarketing.co.uk.