People Matter
This value is to all about our people. At Sherpa, our values are so important to us because they have been developed by our people to reflect our hopes and objectives as individuals and as a business. Our people include our team, contractors and our clients as well as everyone we come into contact with as a business, with the meaning of our 'People Matter' value being described in the following ways;
We genuinely care about the people, and the world, around us and embody empathy and compassion.
We are proudly passionate about our industry, our business, and the people who work within it.
We are inclusive and collaborative - we celebrate the differences that bring us together.
In becoming the world's leading Channel agency, we recognise that people need support, encouragement, and appreciation. Sherpa CEO, Tom Perry, has said "Our delivery in everything we put out into the world is people-centric. They're our most important asset and they're what we spend the most time and effort in developing; they're absolutely key to the success of Sherpa."
We understand that the people in a company will ultimately determine the success of a business, but we also recognise our people are individuals and we treat each other this way and take a great interest in each other's well-being and job-satisfaction.
We'd like to show you some examples of how, we at Sherpa, have shown that People Matter:
Hiring a Head of People who is committed to recruiting the best people and ensuring they are looked after and supported.

Having passion for providing many opportunities for personal & professional development in the form of a personal training budget, opportunities to attend conferences, 1-to-1 development, and many other means of growth and progress.

Caring about our people's work/life balance and what this means to them, through understanding their life needs or commitments and offering different options including flexible working.

We have created a lovely community of people who enjoy participating in activities such as away days, meals and drinks out, and celebrating each other's wins and special occasions.
At Sherpa, we celebrate our differences and champion them, we listen, learn and help one another.
Keep an eye out for more blogs coming soon in our 'Values' series.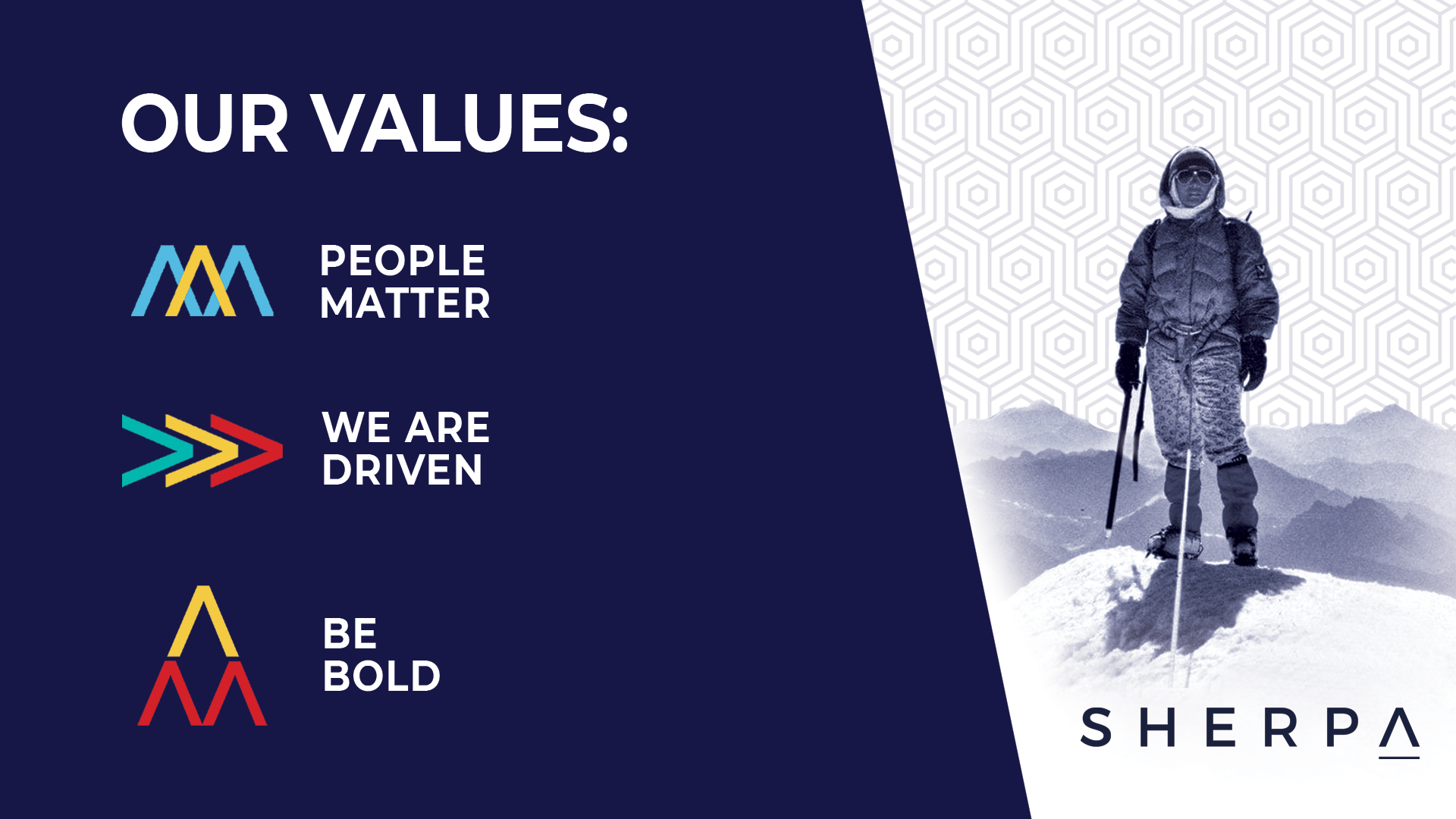 ---
To find out more about Sherpa, please get in touch on +44 1234 964000 or drop us a line at letschat@sherpamarketing.co.uk.