---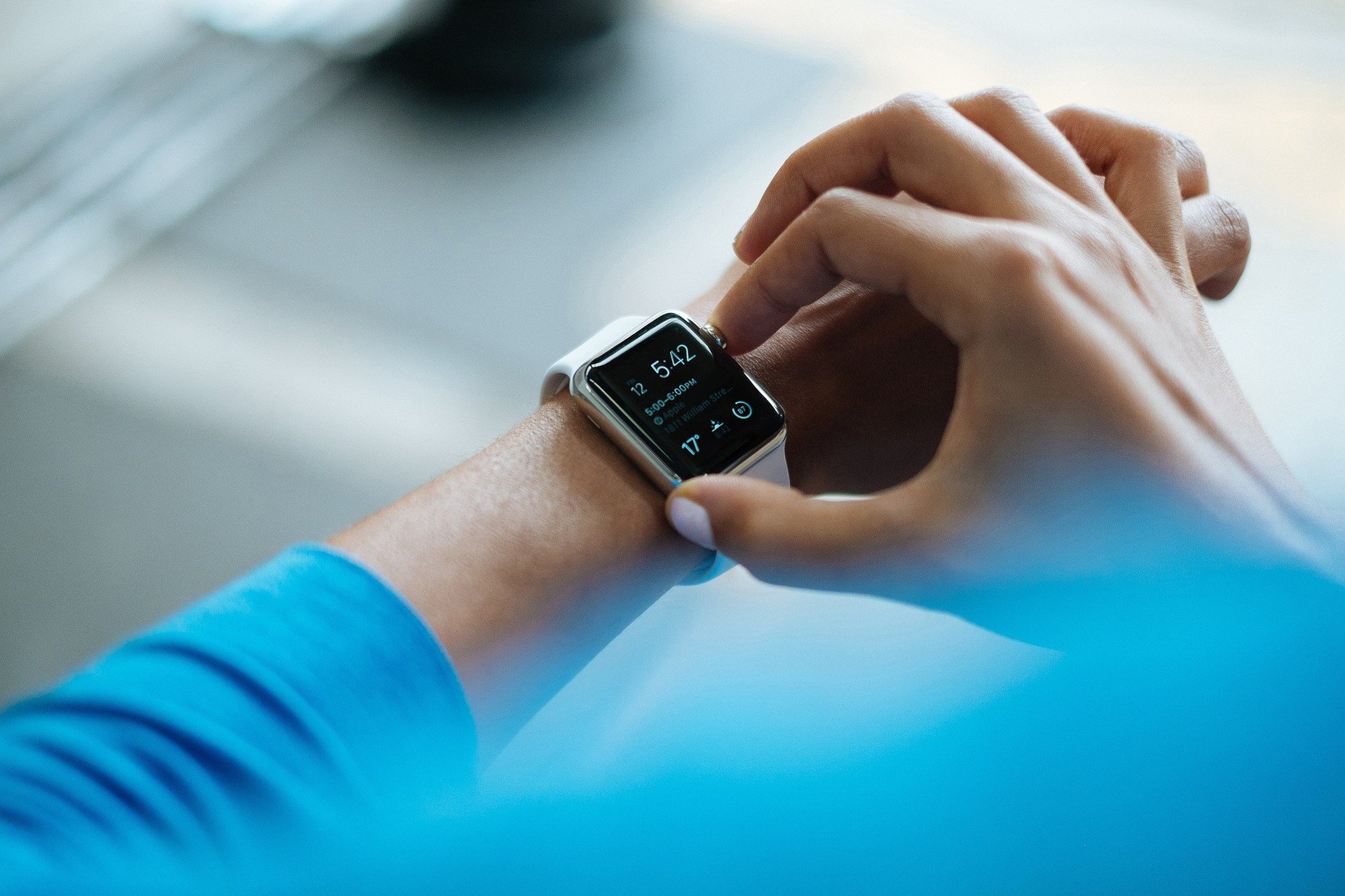 My guess is your lead management & follow up doesn't quite measure up at the moment? We see this in a lot of cases within our clients businesses and are often asked what technology companies should be striving for in this area - well now there is some research to guide you - it's an infographic from the Harvard Business Review and uses a significant sample size.
---
We're all familiar with the standard sales-marketing banter...
"The Leads from Marketing Suck!"
"The Follow Up from Sales is Crap!"
Really????
Well, thanks to some comprehensive research from the Harvard Business Review, based on three years' worth of data, 1500 leads and 100,000 call attempts we can finally analyse the findings from four key factors;
Which is the best day to follow up?
What's the best time of day to follow up?
Optimum response time
Persistence of follow up
>>Click to enlarge<<
Here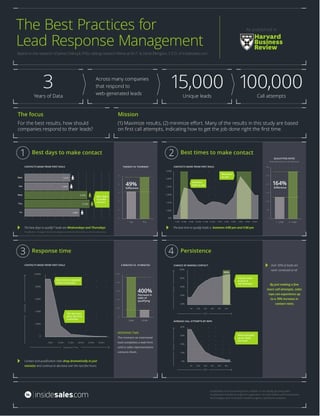 's what we found:
So according to HBR, Wednesdays and Thursdays and the best day to make contact, and the best time of day to call a lead is towards the end of the day around 4-5pm.
Interestingly, when it comes to picking up the phone to a new lead, you're 400x more likely to get a response if you do this within the first 5 minutes of them downloading the content. The odds of your lead answering your call after 10 minutes reduces significantly.
While we're on the topic of following up leads by phone, the statistics reveal that you've only got a one in ten chance of getting through to your lead on the first attempt - whereas your chances increase to 90% if you are in the 3% of sales people to try as many as six times!

What We Think ...
Is this just an age old, catch-22 we have to put up with? We think not……. Technology marketing is an expensive business and some small improvements in lead management can have an exponential effect.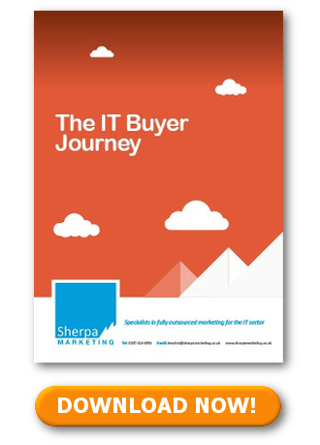 Seeing both sides of each of these problems is a great place to start.
Team Marketing have a mandate to generate sales funnel opportunities; Team Sales are left with the responsibility of closing revenue – two inextricably linked activities but with a tonne of 'wiggle-room' on each side for poor performance!
We know that systemized lead scoring is now 'a thing' and for larger companies a great way to get leads to sales teams at the right time and at the right point in the the buyers journey. These should be ready for a conversation and already have researched your company, product and sales offer.
Well that's the theory……
To recap, here's the key findings:
Best day to make contact – Wednesday or Thursday
> Should we be planning our campaigns around follow up?
Best time of day to call a lead – 4-5PM
> Other days work, but less well - are there other tasks Inside Sales can do?
400% increase in lead response by contacting lead within first five minutes
> Have you automated your initial response email?
Chance of making contact on 1st attempt – 11%
> Not at all surprised - we all shield our calls these days
Chance of making contact by the 6th attempt – 90%
> Persistence endears a prospect to a company
% of Sales reps trying six times – 3%
> Here's where the quick win could be - Most sales people will give up after three or four.;p['....
The argument for persistence, planning and following up quickly are all there – sounds obvious, but these numbers are from a reputable source, with a good sample and offer a degree of guidance for your own lead follow up efforts.
How does your company shape up on lead scoring, management & follow up - are you aligned with the IT Buyer's Journey……?