Our most recent webinar was themed around uncovering your MDF potential, making it relevant to Partners, increasing uptake whilst elevating your programs to make it your competitive edge.
Hosted by Activate_MDF from Sherpa with speakers, Pascale Smith (Director at Sherpa) and Bradley Forsdick (Channel Technology Lead at Sherpa ) delving into what enterprises can do to overcome challenges associated with the often poor current methods of evaluating MDF performance and eligibility. Additionally, Bradley Forsdick introduced the Activate_MDF platform which is a piece of technology which manages and measures MDF and is allowing Vendors to plan more easily, deliver a better Partner experience, and evaluate success in more meaningful ways.
The webinar covered;
Today's MDF environment in terms of changing programs and ecosystems
The changing relationships - and benefits - that can start to be influenced by investing differently in Partners
Different investment models to suit 2022 programs
An introduction to Activate_MDF which gives Vendors a much stronger ability to plan, visualize results and ultimately do more with these funds.
Current MDF environment
There is a large-scale change happening in Vendor-Partner relations. Recent news is littered with notifications of Vendors changing their program to rapidly meet the demands of their evolving Channel, in ways they have never done before.
➡️ Attracting new Partners
➡️ Focus existing Partners on different things
➡️ Prioritizing Channel across business
From our conversations with clients, it's clear that there is a division between the approach Vendors are taking in their MDF strategy.
There are 2 main approaches;
Those who are making updates to their program at large, but not really changing much about their MDF.
Those who are using this time to hit a 'Great Reset', using the opportunity to be far more strategic and intentional with their funds.
MDF is a big deal - and a big cost
MDF still represents a large proportion of Channel marketing spend. If you're changing strategy to adjust to situations such as the move to digital and cloud, MDF can serve as a huge competitive advantage, only if it's at the center of these changes enabling MDF to be better aligned to the current environment.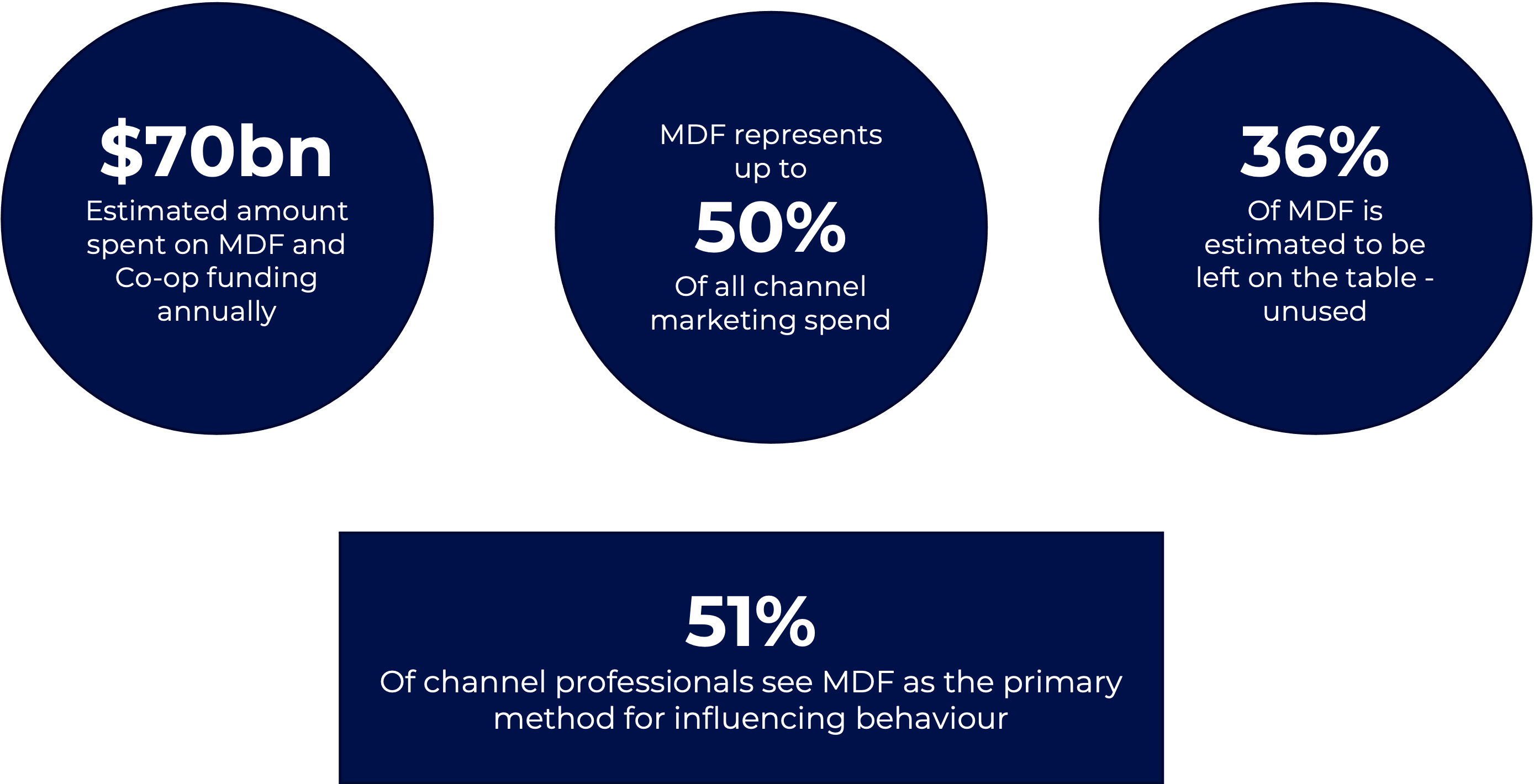 Changing relationships
Accenture research shows how there has been somewhat of a power shift with Partners having more choice and can select from a broader range of providers - all the more reason to make your MDF, which globally accounts for $70bn spend annually, the best it can be.
As the market becomes more competitive it's critical to be aware of the changing relationships which impacts the Partner's experience.
Customer Expectations
Revenue Opportunities

Move away from point solutions

Integrated and cloud-based

Security compliance

Sustainability pledges

Partners as trusted advisors

Professional services

Renewal revenue

Tech alliance/ integration

Upsell/Cross Sell

New business opportunities
Partner Experience
Higher and wider customer demands
High-quality customer interactions with 24/7 availability
Tech alliance / integration
Upsell/Cross Sell
New Business Opportunities
Vendors are prioritizing relationships with Partners and need to put in place the right support and experience or risk losing them altogether. This can take a form in multiple ways.
Different types of investment
A traditional view of MDF isn't necessarily sophisticated or evolved enough to really drive growth - so making an informed decision around where to invest your MDF in, is so important to driving results.
Areas of investment to align your MDF with your Partner needs :
| | | |
| --- | --- | --- |
| Demand Generation Funds | Partner Enablement Funds | Customer Lifecycle Funds |
| Partner Infrastructure Funds | Sales Initiative Funds | Innovation Funds |
Selecting where to invest your MDF funds is important and a vital step in starting to align your MDF with your Partner needs. Having the capacity to use your MDF funds as something with long term objectives instead of a reactive-quarterly burden aspect of your relationships with Partners, gives you a competitive edge.
Evaluating MDF performance and eligibility
Surprisingly, we see that the most common method to evaluate MDF performance is whether it is still used!
Legacy metrics do not generally measure the true impact of co-innovation on growth. Currently, most enterprises evaluate Partners according to the volume of sales and amount of training each Partner undertakes. Most Partner incentive programs and tiers are based on revenue with programs aligned to product sales Channel rather than an innovation ecosystem. These current metrics and incentives fall short of what is needed to assess the true value of the future provider-partner relationship. They are too narrow and don't acknowledge many of the behaviours that drive the end-to-end customer journey.
What is needed is a much more sophisticated view on how we're evaluating MDF performance and on eligibility if we're going to be evolving MDF programs.
Using MDF to drive competitive edge
Ultimately our view to drive competitive edge with your MDF program is to both evolve the program but have the right processes of planning, measurement and eligibility in place, which is underpinned by better technology.
| | | |
| --- | --- | --- |
| Evolved Program | + | Better Technology |
We want to make MDF programs go beyond just a transactional interaction between customer and Partner, with the goal of moving away from MDF being regarded as a quarterly activity. We know most MDF programs struggle to measure ROI from investments with any granularity - or at all.
Introduction to the technology
Bradley Forsdick, Partner Activate_MDF's Channel Technology Lead discussed how their new MDF solution streamlines and improves the operational efficiency of delivering an MDF program. Traditional PRM MDF programs don't necessarily have the depth of functionality to lead a successful and evolved MDF program.
Activate_MDF provides an intuitive and straightforward system to enable data that already exists to be converted into a tool to quantify MDF activities at a granular level.
The platform provides a singular, transparent view of your entire MDF process from budget allocation to deadlines, to project status through granular reporting, simplifying management for Channel teams and providing greater insight into ROI. This enables you to make more informed and accurate MDF plans.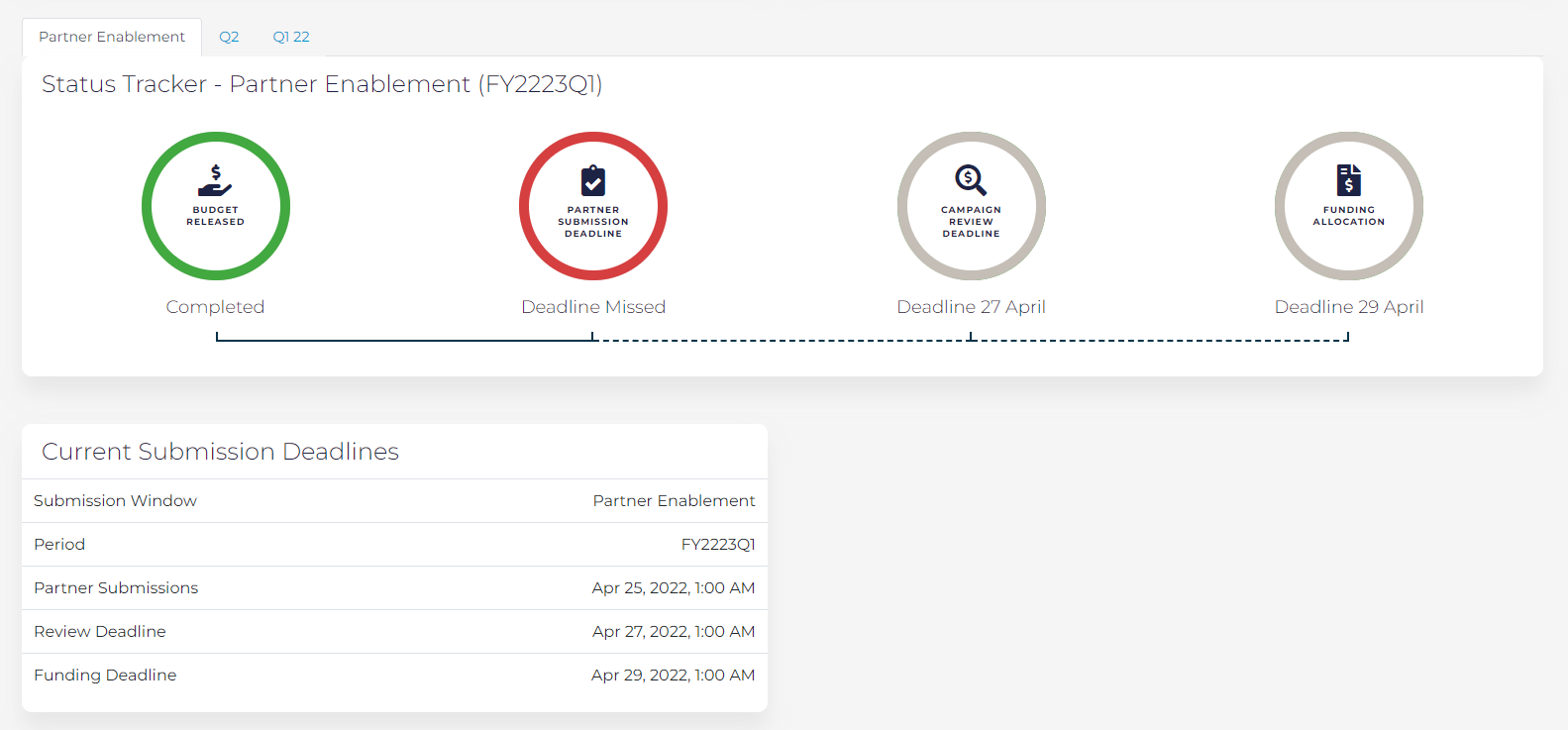 Improve Partner Experience | Activate_MDF automates key processes, eliminating the need for spreadsheets and provides a systemised journey with clear deadlines, and real time status updates, streamlining the experience for Partners.
Increase your Control | With budget posts aligned to objectives, clear submission windows and staged deadlines, Activate_MDF enables you to increase your control over your MDF process. It specifies the activities Partners can request funding for and easily manage the approval process. To create a fully integrated end-to-end process, Activate_MDF can be used alongside existing PRM platforms.
Make informed decisions | Improve your MDF measurement and ROI analysis with advanced data insights beyond the capabilities of most PRM MDF modules, allowing you to make more informed decisions on MDF budget allocation.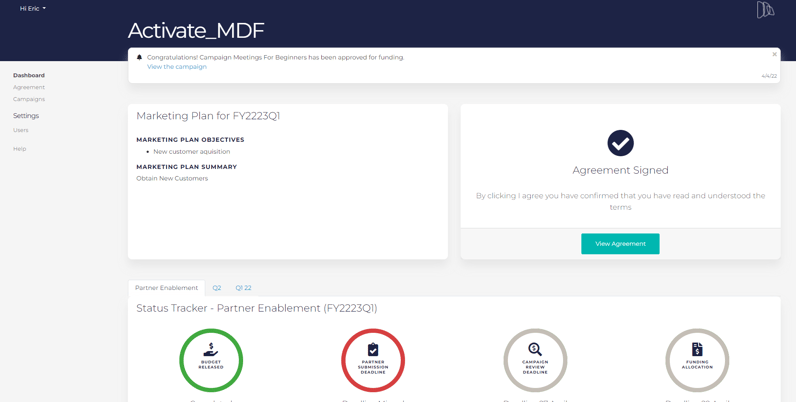 Having a piece of technology that does the heavy lifting for you - especially administrative tasks - improves the user experience and streamlines processes for often time poor Channel account teams.
Vitaly you can see in a user-friendly dashboard style format everything you need to stay abreast of everything your MDF is doing. This is compatible both for Vendors and Partners with relevant details of your end-to-end campaigns
Key takeaways
To make MDF your competitive edge, it needs to be aligned with your own objectives, as well as Partners using it, with a clear vision of how it will bring growth and mutual benefit for all stakeholders. Having a clear view on results from ROI - though not exclusively - is a big part of that.
With Channel spend under increased scrutiny, users of MDF are faced with the challenge of finding ways to clearly and effectively communicate spend and effectiveness around MDF spend and activities.
MDF has always been under scrutiny yet now in times of economic instability, scrutiny is being applied at higher levels crucially around ROI.
Vendors and users of MDF are faced with the challenge of placing their MDF at the center of all marketing activities - many would be uncomfortable if its effectiveness went under a full review as they don't have full visibility of performance.
MDF is a powerful tool so it needs powerful supplementary tools and technology to make it work to its full potential and to make MDF your competitive advantage - Activate_MDF is a great example of this.
MDF being an enabler that can sit at the heart of changing ecosystem priorities - but Vendors need to take a more creative, intentional and long-term view of their budgets.
---------------------------------------------------------------------
If you would like to have a chat with one of our Activate_MDF experts please book a meeting here.
Find out more about our proven approach to MDF and additional platform services on our Partner_Activate website.