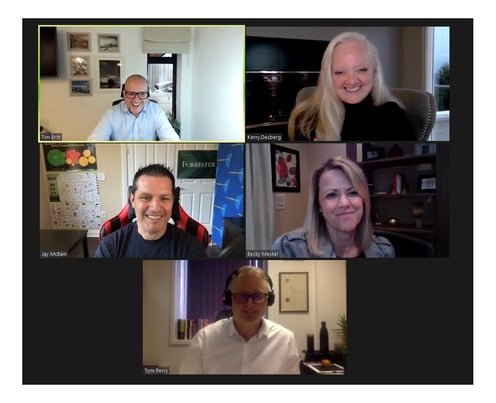 It was a pleasure to host and see so many dial in to Sherpa's State of Channel 2022 Panel discussion featuring:
Host: Jay McBain, Forrester Research
Panellist: Becky Meskel, Intel
Panellist: Tim Britt, Dropbox
Panellist: Kerry Desberg, Impartner
Panellist: Tom Perry, Sherpa
The panel covered 4 topics of Ecosystems, Recruitment, Partner Programs and Technology to support the new frame of thinking around Channel. We have summarised, not the topics, but rather the themes which recurred during the conversation.
Redefining Partner ecosystems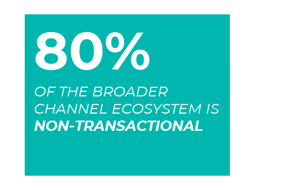 Most of the panel have been widening definitions of traditional Partners in a fundamental way in their Partner programs. The opportunity to access revenue and clients in different ways is real but how we measure and manage these new types of Partners starts to become a challenge.
To deliver scale and harness these opportunities, diverse ecosystems need adapted programs to support and be flexible in their technology to automate.
Takeaway: Forward-thinking Vendors have aggressive plans to harness the power of a wider ecosystem of transactional and non-transactional Partners – but now its key to question how and what to measure and how to engage these new types of Partners.
Jay McBain - "We are seeing this move from traditional revenue/ profit/ customer satisfaction – the ways that we'd measure a transactional Channel – starting to shift to things like co-innovation/ value creation and network effects. And it's a really exciting time as we think about that future."
New Goals & Requirements
There are many facets and elements to Partner programs including and extending from Partner recruitment. When you bring together the onboarding, the education, the incentives, co-marketing, co-selling and co-marketing - there can be over 100 different elements to a Partner program.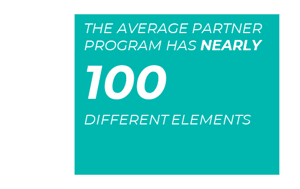 The panel talked about the priority of Partner recruitment – but a natural continuum to this is the onboarding of Partners post recruitment, and programs to support successful joint go-to-market strategies.
Takeaway: Larger Vendors are not considering recruitment as a singular and switch-on/switch-off activity. It needs to be considered as a wider journey beyond the sign-up point and these Vendors are developing a program of onboarding, engagement and enablement which really works to support needs of the new Partners for joint success.
Jay McBain - "Recruitment is just the first step – if that first step is a trip, that Partner will never connect and activate."
Automation, digitization and personalization
Across the topics of the panel discussion, the conversation would always turn to how to systemize the goals and objectives through Channel technology. Also hot topics were how to scale through automation, the need for digitization (particularly in recent times) but also personalization to better engage and relate to Partners depending on their needs and how they interact with the Partner program.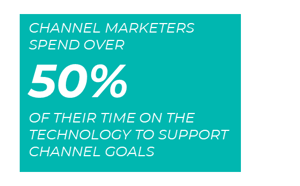 The key shift that our panellists noted was the role in defining the business strategy ahead of bringing in and making decisions around the technology to best support that.
Takeaway: If Channel technology used to visualize, measure, personalize, orchestrate or automate your Channel programs isn't part of your conversation currently, it soon will be. Whilst it's easy to focus entirely on the measurement and process automation Channel technology provides, our panel have ease-of-use/ Partner experience and intuitive tools as a priority.